IEAI 2020 was sucessfully held online during 7-9 April, 2020.
1. Conference Proceedings:
The 2020 conference proceeding is available Online.
June 28, 2020 News! The 2020 papers have been indexed in EI compendex and Scopus!
2. Conference Photo: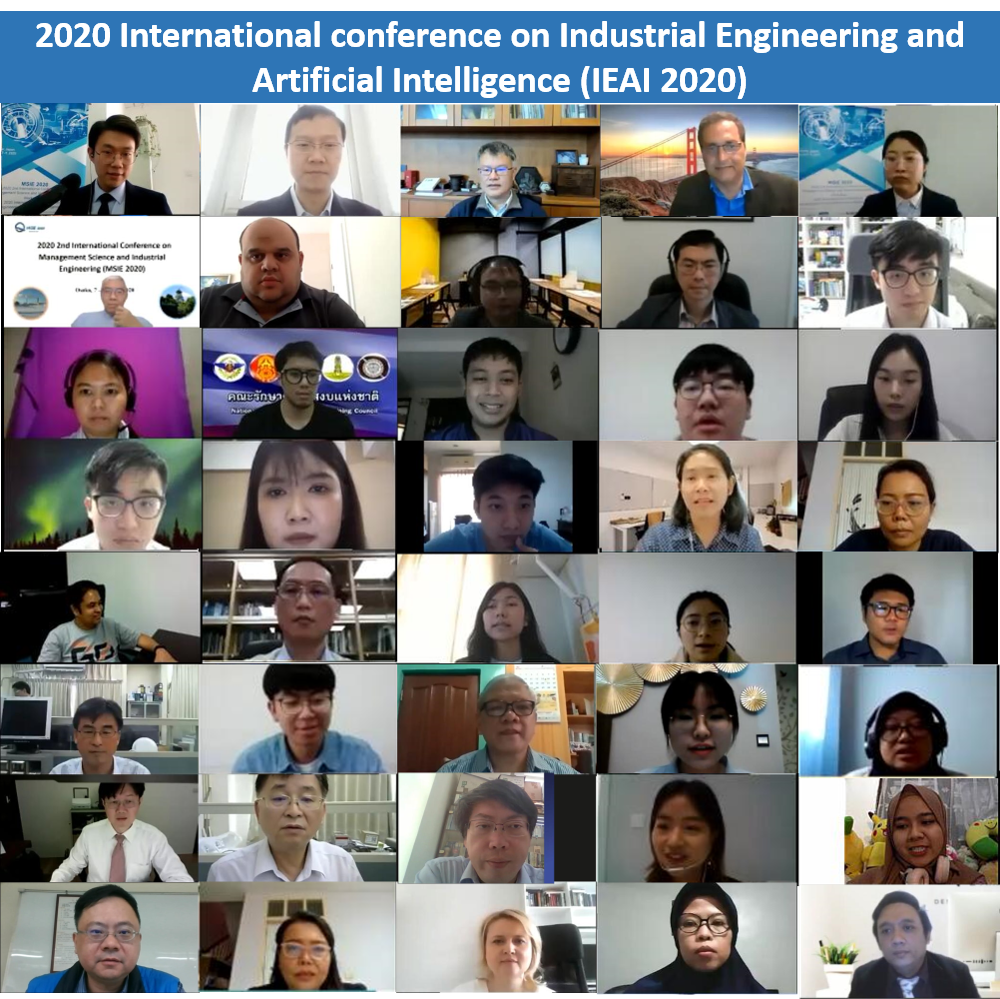 3. Best Presentations:
1st MS0026
Blockchain Technology Adoption: Examining the Fundamental Drivers
Jerry Li
ADS Management Research, Hong Kong

2nd MS0078
AI-based Automatic Optical Inspection of Glass Bubble Defects
Jing-Wen Wang and Chih-Chiang Wang
National Kaohsiung University of Science and Technology, Taiwan

3rd MS0053
Differential Pricing of Closed-loop Supply Chain Based on Recycling Competition between Retailer and Third-party Recycler
Zou Yan
Chongqing University, China

4th MS0126
Understanding the Model of User Adoption and Acceptance of Technology by Thai Farmers: A Conceptual Framework
Bilal Khalid
King Mongkut's Institute of Technology Ladkrabang, Thailand

5th MS0128
Effects of Chair Rise Strategies on Joint Loads
Shu-Zon Lou
Chung Shan Medical University, Taiwan

6th MS0131
Willingness to Use Self-Service Technologies Similar to Amazon Go at Supermarkets in Thailand
Sunisa Junsawang
King Mongkut's Institute of Technology Ladkrabang, Thailand
Copyright © 2022-2023. 2023 4th International conference on Industrial Engineering and Artificial Intelligence | All rights reserved.